The Top Places to Add Artificial Grass Rugs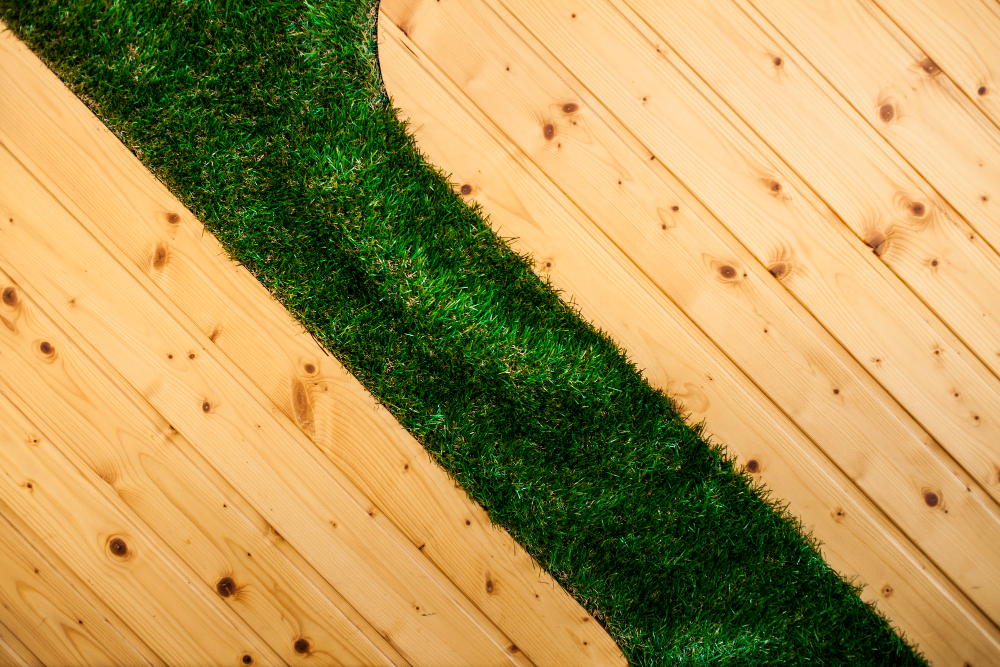 When you think about artificial grass, you might first imagine sprawling lawns and miniature golf courses. However, there are countless ways to add artificial grass to your home or business, and it has become an increasingly popular feature in recent years. Whether you want to create a unique play area or add a low-maintenance option to your landscape, artificial grass is a great choice. In this blog post, we'll explore the top places to add artificial grass rugs to your space and why it's a smart investment.
1. Patio or Deck
One of the most common uses for artificial grass rugs is on patios or decks. It adds a fun and unique touch to your outdoor living space. It's a perfect way to create a lush, green oasis without the need for regular upkeep or significant investment of time and resources. If you love to host outdoor events or just relax in your backyard, an artificial grass rug could be the perfect addition to your space.
2. Play areas
Artificial grass rugs are a fantastic option if you want to create a play area for your children or pets. It creates a soft, cushioned surface that's ideal for playing, rolling around, and running without the risk of injury from falls. If you're tired of dirt and mud on your floors from playtime, an artificial grass rug can solve those problems. It's easy to clean, and you don't have to worry about pesky pests invading your yard.
3. Business entrance
If you own a business, adding an artificial grass rug to your entrance can be a welcome sight for customers and clients. It creates a fresh and inviting look that can set the tone for a friendly and welcoming atmosphere. It gives off a more natural and organic feel than concrete or tile and adds character and unique styling to your business.
4. Poolside
A great way to add a touch of luxury to your pool area is by adding an artificial grass rug. It gives your pool area a vibrant and refreshing look. Not only does it look beautiful, but it also provides a safe, non-slippery surface to walk on, making it the perfect choice for wet areas.
5. Garden areas
Finally, one of the top places to add an artificial grass rug is in your garden. Gardens are known for being high-maintenance and time-consuming, but with artificial grass, you can keep your garden looking immaculate without the hassle. Add a decorative touch with an artificial rug, and you don't have to worry about mowing, watering, or fertilizing. It is an excellent option for small projects that need a bit of pop.
Conclusion
Artificial grass rugs offer a low-maintenance and affordable way to add some greenery to your home or business. It's the perfect solution for those who want a lush and vibrant yard without the necessary hassle of maintenance. From patios to play areas and poolside, the possibilities for adding an artificial grass rug to your outdoor area are endless. If you're looking for a reputable artificial grass installation company in Florida, you can reach out to our team at From The Ground Up Landscaping for free estimates and excellent customer service.