Why You Should Choose Turf for Your Florida Playground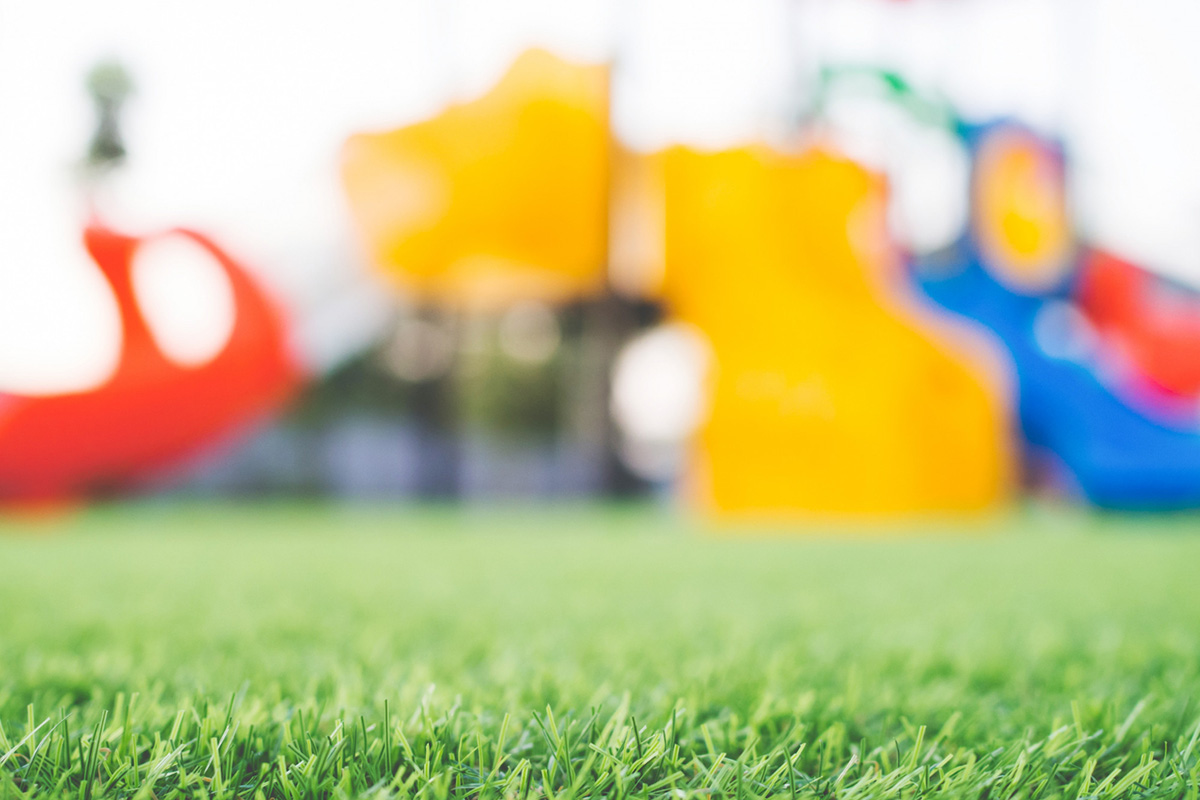 Playgrounds are an essential part of any community. They provide children with a space to play, explore, and interact with others. However, the traditional playground surfaces like concrete, asphalt, or wood chips are not always the safest or most comfortable options for kids. Playground turf has emerged as a popular, safe, and durable play surface for schools, city parks, and private playgrounds. In this blog, we'll explore the many advantages of playground turf and why you should consider choosing it for your Florida playground.

1. Safety
Safety is the number one priority when it comes to children's playgrounds. Playground turf has a soft, cushioned surface that absorbs impact and reduces the chances of injury due to falls. Unlike traditional surfaces like concrete or wood chips, which can be slippery or rough, playground turf provides a non-slip and non-abrasive playing surface that is safe and comfortable for kids.
2. Durability
Playground turf is created to withstand heavy use, harsh weather conditions, and intense foot traffic. It is made from high-quality materials that can stand up to anything that comes its way, including extreme temperatures and heavy rainfall. This means that you don't have to worry about replacing the surface every few years, and it can last for several years with proper maintenance.
3. Easy Maintenance
Maintaining a playground can be a lot of work. You have to ensure that the surface is clean, free of debris, and safe for kids to play on. With playground turf, maintenance is a breeze. It requires minimal maintenance and upkeep, and it's easy to clean up any spills, debris, or even pet waste. All it takes is a quick sweep or rinse with a hose, and your playground will be ready for use.
4. Versatility
Playground turfs come in various colors, patterns, and materials that can fit any area or aesthetic preference. You can customize your playground to your liking, and you don't have to compromise on safety or durability. Playground turf can also be used for other outdoor areas like sports fields, dog parks, or landscaping areas.
5. Eco-Friendly
Playground turf is environmentally friendly and sustainable. It does not require any toxic fertilizers, herbicides, or pesticides that can harm the environment or children's health. It also conserves water since it doesn't require regular watering like natural grass. Playground turf is made from recycled materials so that it can contribute to sustainable practices.
Conclusion
There are many advantages to choosing playground turf for your Florida playground. It's safe, durable, low maintenance, versatile, and eco-friendly, making it the perfect solution for school playgrounds, city parks, and private backyards. At From The Ground Up Landscaping, we specialize in installation and maintenance of playground turf in Florida. We will help you design and install a playground that is not only safe and functional but also visually appealing and cost-effective. Contact us today for a free estimate and let us help you create a beautiful and safe playground for your children to enjoy.