3 Reasons To Landscape With Fireplaces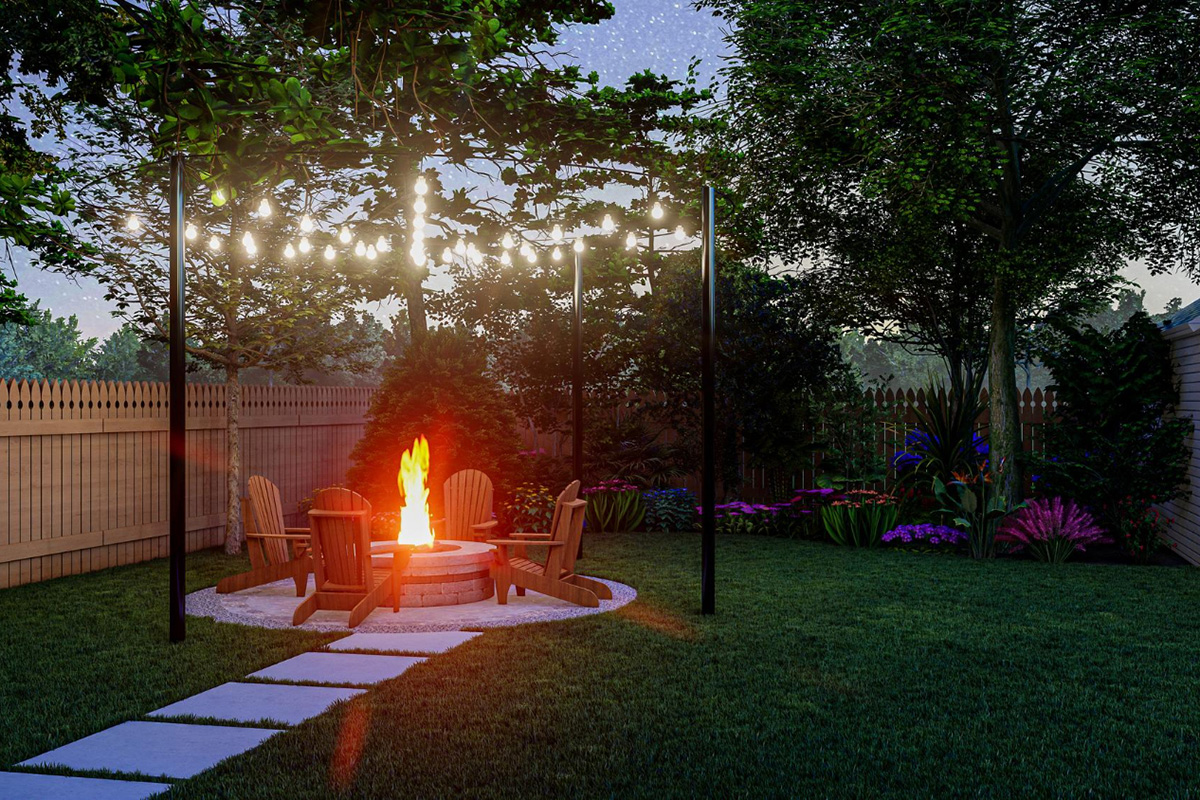 Are you one of those individuals who relish the opportunity to escape from daily life on weekends, only to find it increasingly challenging to do so? Do you catch yourself yearning for Friday even on a Tuesday, eager to kickstart your weekend, only to discover that you have nothing to do when it finally arrives?
With hectic schedules, especially for those with children, finding the time to get away for a weekend can seem nearly impossible, not to mention expensive. However, one timeless activity that has always captivated people is weekend camping trips, offering a chance to disconnect from the world and immerse oneself in nature. There's truly nothing quite like gazing into a crackling campfire, engaging in heartfelt conversations with loved ones, and leaving behind the stresses of the world, if only for a while.
Why Landscape with Fire Pits
Getting away on a camping trip or heading to the beach for a bonfire can feel like a daunting task these days. With work weeks bleeding into weekends, endless home chores, and the demanding schedule of being a parent and chauffeur, finding time for a campfire seems impossible. However, nowadays, no matter where you reside, bringing the campfire experience to your own home is easier than ever when you landscape with fireplaces.
Not only does this enhance your family's relaxation and bonding time, but it also elevates the aesthetic appeal of your backyard or brick paver patio. It creates a sophisticated outdoor living area that you'll be drawn to, rather than wanting to escape from. Landscaping with fireplaces is gaining popularity for precisely this reason. No longer is a fire pit simply an old tire rim tossed on some gravel; it is now a beautifully constructed feature designed not only for visual allure but also for safety, ensuring that your enjoyable time won't turn into a tragic incident. Additionally, it complements various outdoor landscaping elements such as landscape lighting, water features, pergolas, and retaining walls.
Discover the 3 Benefits of Landscaping with Fireplaces
While fire pits and fireplaces are popular as artistic features, the traditional fireplace offers much more than just physical warmth. If you're in need of any of the following, consider adding a hearth to your outdoor space.
Extended Backyard Use
A fireplace or fire pit brings warmth and light to your space during the colder winter months. Even with snow on the ground, a fire feature creates a unique and cozy atmosphere for you, your family, and guests, helping to ward off the chill. It extends your outdoor season and becomes the captivating centerpiece of your backyard. Not to mention, it provides a wonderful excuse to throw a party.
Increase Home Value
Enh the value of your home by incorporating fireplaces, fire pits, or hardscaping into your landscape. This modern twist sets your property apart from traditional landscaping. This trending feature not only attracts potential home buyers but also leaves them impressed. Additionally, it can complement the architecture of your current environment and home.
Design Options
Your fireplace or fire pit can be designed using one of the following ignition systems: wood burning, natural gas, charcoal, or charcoal/wood burning hybrids. When customizing fire pit feature, you have various design options to choose from. In fact, you even have the choice to opt for an upright, fully functional brick pizza oven instead of a fire pit. The possibilities for unique fire features are limitless.
We Can Help Landscape with Fireplaces and Fire Pits
At From The Ground Up Landscaping, we specialize in creating stunning outdoor spaces with carefully designed fireplaces and fire pits. Our range of options includes natural gas fire pits that utilize reusable tempered glass rocks, resulting in a mesmerizing and beautiful dancing fire.
Just imagine the enchanting evenings you'll get to enjoy in your very own backyard, gathered around your custom fire pit. You'll quickly realize that the conversations you have won't be limited to just your close friends and loved ones - the whole neighborhood will be drawn to the irresistible aroma of burning firewood and the hypnotic allure of the flickering flames. Without a doubt, you'll become the envy of your street.