Artificial Turf vs Hardscaping: Which Is Better for Your Patio and Driveway?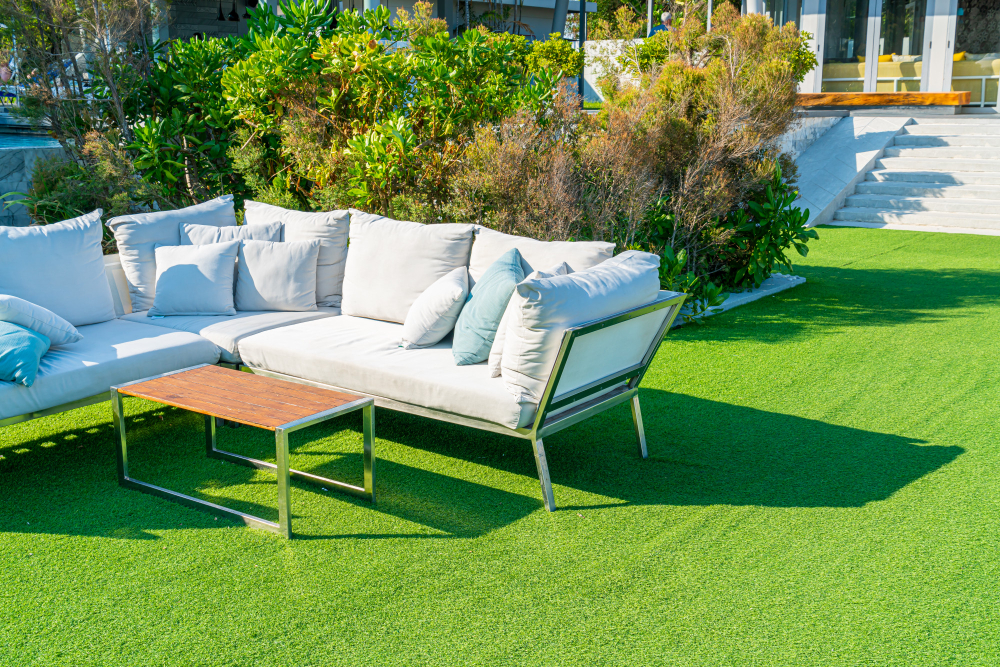 Are you searching for the best materials to use on your patio and driveway? The options can seem endless, making it a challenging task to know which one is best suited for your home. Two of the most popular choices are artificial turf and hardscaping. Both options have their own set of unique benefits, and it's essential to consider them all. In this blog post, we'll explore the features and benefits of artificial turf and hardscaping to help you make an informed decision.

1. Features of Artificial Turf
Artificial turf is a popular choice because of its clean and low-maintenance look. It's perfect for homeowners in Florida because it doesn't require any water or fertilizer, making it a more eco-friendly option than natural grass. Synthetic grass is durable, so it can withstand high-traffic areas without becoming damaged. Moreover, it's made of non-toxic materials that are safe for children and pets.
2. Benefits of Artificial Turf
Artificial turf provides more than just the look of natural grass. It's hypoallergenic, which makes it a superb choice for those with allergies or respiratory issues. Additionally, it's great for the environment, reducing water usage and helping to prevent over-fertilization. Installing synthetic grass can also reduce the risk of pests such as mosquitoes that are often attracted to natural grass.
3. Features of Hardscaping
Hardscaping refers to the use of non-living materials like concrete, pavers, and rocks in outdoor landscaping. Use of these materials creates stylish and modern features that are long-lasting when compared to natural grass. It's available in a variety of colors, shapes, and designs, making it ideal for a variety of architecture styles and outdoor environments.
4. Benefits of Hardscaping
Hardscaping materials are durable and long-lasting, which makes them an excellent investment. With proper maintenance, hardscaping surfaces can last up to 20 years, especially if you choose natural stone like granite or slate. There's also the added benefit of easy cleanup after spills, less time spent on mowing, and easier removal of snow during the winter months.
5. Choosing between Artificial Turf and Hardscaping
When choosing between artificial turf and hardscaping, it's essential to consider your home's environment, budget, lifestyle, and design preferences. If you want an eco-friendly option that doesn't require much maintenance, artificial turf is a good choice. It's an excellent option for those concerned about allergies or people who have busy lifestyles. If you prefer a long-lasting and stylish outdoor living space, then hardscaping might be a better option. Many people opt to mix both synthetic grass and hardscaping materials to achieve a beautiful, unique design.
Conclusion
In conclusion, both artificial turf and hardscaping offer a lot of benefits depending on your needs. In Florida, they are popular choices for patios and driveways. Homeowners should choose based on what works best for their environment and budget. If you're looking for professional landscaping services and considering a patio and driveway turf inlay in Florida, contact From The Ground Up Landscaping. Their team of experts can help you make an informed decision about what materials work best for your home.