Flagstone Walkway Design Ideas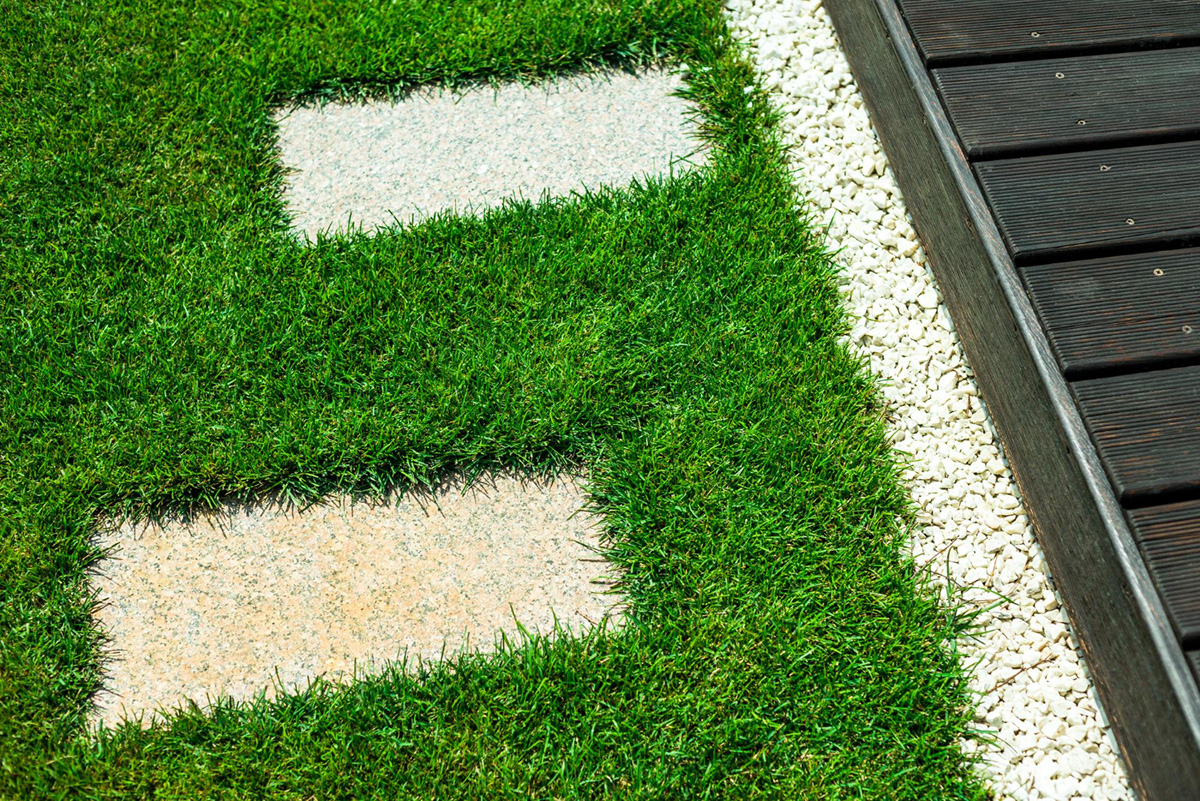 Looking for a way to guide visitors through your property and showcase your favorite design elements? Consider a flagstone walkway – it can help you achieve all your goals! This material offers natural beauty that seamlessly blends with the surrounding landscape, completing the overall look of your home.
Individual pieces of flagstone create an excellent path, clearly defining a route in an attractive manner. They provide a non-slip surface even when wet, thanks to their rough texture. These stones effortlessly and organically integrate into the landscape without drawing too much attention to themselves.
While walkways and paths are often overlooked, they can have a significant impact on your overall landscape design. If you're in need of a well-designed walkway or path, take the time to explore your options. Let's delve into the world of flagstone walkways and discover their true potential.
Now, let's address the question of what walkways are good for. While it may seem straightforward, the answer goes beyond just providing a sturdy surface for high-traffic areas. Without a proper walkway, foot traffic would erode the ground, leaving behind a muddy path. To avoid this, installing an aesthetically pleasing flagstone walkway is not only practical but also offers numerous other benefits.
Here are a few benefits of incorporating a flagstone walkway into your garden or landscape:
Creates clear boundaries
A flagstone walkway defines a border, guiding foot traffic in a preferred direction.

Enhances visual appeal
By adding visual interest to the landscape, a flagstone walkway can draw people into the garden or landscape.

Introduces hardscape elements
Integrating a hardscape material like flagstone into a garden can bring aesthetic value and contrast to the overall design.

Highlights focal points
Garden paths can be strategically used to introduce curves and direct attention to specific areas that might otherwise go unnoticed.
Installing a flagstone walkway can be a rewarding DIY project. For helpful tips on DIY flagstone walkway installation, check out this video.
Advantages of Installing a Flagstone Walkway
What makes flagstone so appealing for walkways across the country? Let's explore the following benefits:
Aesthetically Pleasing
Flagstone walkways offer a unique and natural appearance. With stones available in various shapes, sizes, and even colors, they come together to create a distinct design with a random, irregular pattern.

Durability
Walkways endure foot traffic and extreme weather conditions, so it's crucial to choose a material that can handle regular use. Flagstone is resistant to freezing and unaffected by hot temperatures, humidity, or snow.

Low Maintenance
Flagstone is considered a low-maintenance paver, requiring only occasional sweeping or blowing to remove dirt.

Designing Your Walkway from the Beginning
As always, it's important to define a clear goal for your walkway. Are you looking to simply protect the grass from being trampled? Or do you want to add aesthetic value to your yard? Does the flagstone walkway serve any other purpose? Take a moment to ask yourself these important questions before moving forward. Don't underestimate the impact of a well-designed walkway. Many homeowners overlook the significance of paths and walkways, missing out on a wonderful opportunity to enhance their landscape.
Laying It Out
Once you have a clear understanding of what you want from your walkway, it's time to lay it out. You can start by using lengths of garden hose to practice and visualize your design. During this process, consider who will be using the path and how they will use it. If it's a high-traffic walkway, you may want to ensure it's wide enough to accommodate two or more people walking side by side. For garden paths, narrower widths can work just fine. However, if your walkway serves as the main entrance to your home, make it generously wide, with a minimum width of 48 inches (1.2 meters). While most pathways benefit from curved designs, this ultimately depends on the overall design of your home and landscape.
By carefully considering these factors, you can create a walkway that not only meets your practical needs but also enhances the overall beauty of your outdoor space.
Considerations for Creating Walkways
Be mindful of the spaces you are creating with your walkway. Ensure that the division does not result in awkward gaps.
Keep your objective in mind. High-traffic walkways should be wider and more direct, while garden paths should not be burdensome for carrying groceries. Scenic paths can be narrower and winding, highlighting their surroundings.
If you live in a cold climate, think about how your walkway will fare in snowy and icy conditions.
Ensure that your path complements your landscape and home design. The lines of your walkway should harmonize with the overall landscape. When in doubt, opt for gentle sweeping curves rather than straight lines or dramatic bends, unless they align with your landscape.
Experiment with different layouts for your walkway and identify the one that feels most comfortable. Once finalized, mark both edges with paint and live with it for a few days to assess its effectiveness.
Most homeowners install walkways to replace existing ones or gain access to specific areas in their yard. If you have a large garden, consider adding a path or walkway to introduce visual interest and contrast. Walkways can draw people into a garden and serve as a captivating focal point, even if they are rarely used. If you're looking for Artificial Grass Installation for your walkway in Florida, contact From The Ground Up Landscaping today for a free estimate.