Garden Design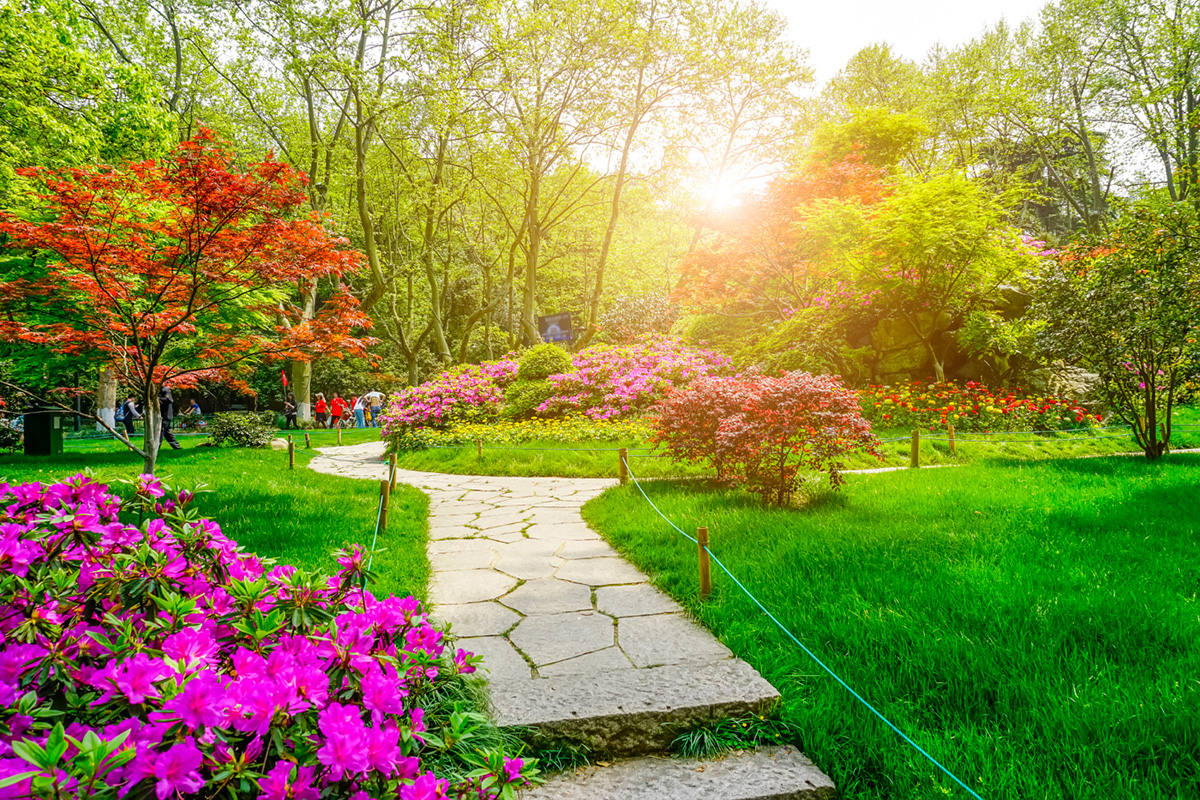 As part of our ongoing mission to educate individuals about plants, gardens, and the environment, the GARDEN DESIGN initiative is creating numerous new spaces and opportunities to further our commitment. We prioritize hands-on, science-based educational programs that provide real-life examples and exhibits. These programs cater to students spanning from elementary school to professionals.
In our efforts to restore our urban stream, we will employ a combination of traditional and modern technologies and practices. Our goals include minimizing erosion and stormwater runoff, promoting percolation and biofiltration, reducing potable water usage, and harvesting rainwater for reuse. Additionally, we are dedicated to making our greenhouses energy-efficient and implementing effective organic waste reduction and reuse strategies. To support these initiatives, several outdated buildings will be replaced with LEED-certified structures. Notably, our new maintenance building will be partially earth-sheltered and feature a green roof. Each of these developments presents an opportunity for education.
We are excited to transform the Formal Garden into a captivating venue for concerts, complete with a grand stage. Furthermore, we will create an event-based garden with an elegant Persian theme, complemented by an adjacent catering/teaching kitchen.
If you need assistance with your garden plan or if you're looking for Landscaping services in Florida, Contact From The Ground Up Landscaping today to learn more about our services and for a free estimate.