How to Create a Low Maintenance Backyard for Kids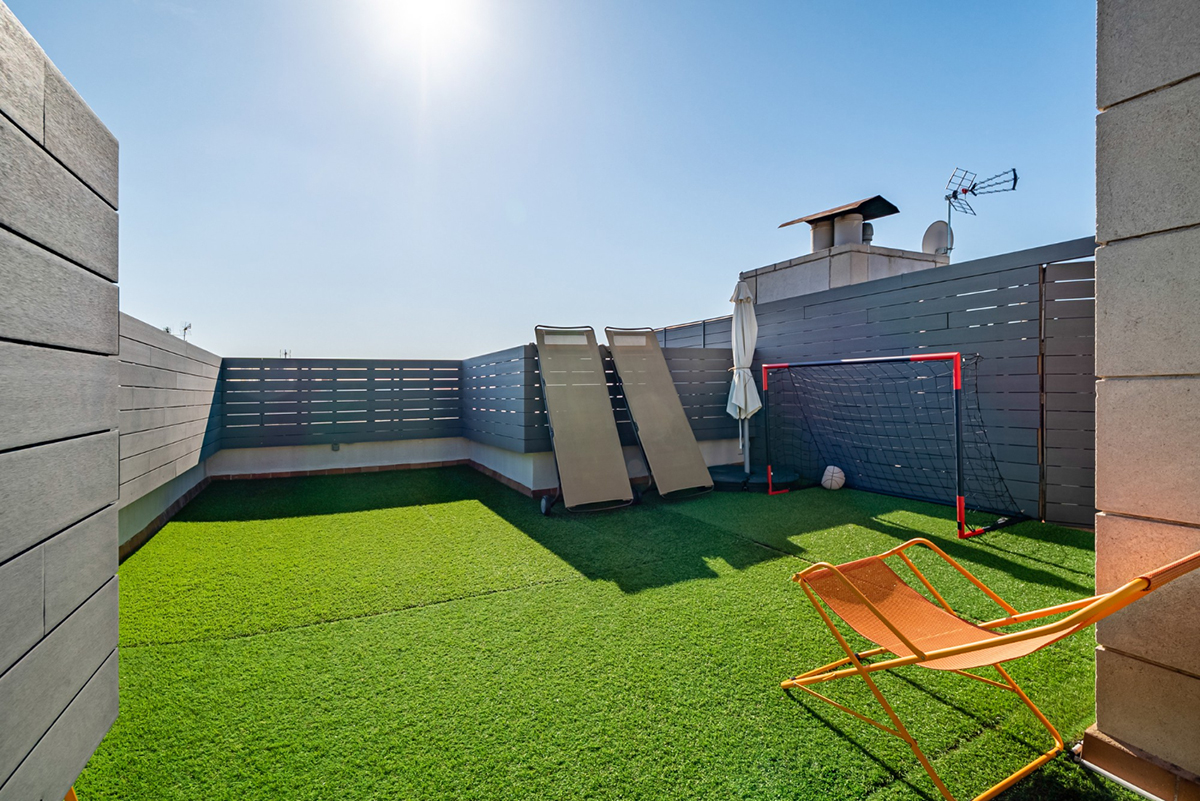 Backyards are the perfect place for kids to explore and play, but they can also be time-consuming to maintain. Do you find yourself spending hours mowing the lawn or trimming bushes? Creating a low maintenance backyard for your kids can not only save you time, but it can also provide a safe and fun place for them to play. In this post, we will share some tips on how to create a low maintenance backyard for your kids to enjoy all year round.

1. Use Playground Turf
One great option for low maintenance backyard recreation is to install playground turf. This product can provide a soft and safe playing surface for children, while also being low maintenance. Playground turf provides a weed and pest-free zone while also being safe and shock-absorbing. From The Ground Up Landscaping can help give you low maintenance playground turf options during the free estimate.
2. Create a Kid-Friendly Garden
Children love to explore and discover new things, and a garden can be a fun and educational addition to your backyard. Rather than planting high-maintenance plants, create a kid-friendly garden with fun and easy-to-care-for plants such as sunflowers, marigolds, or dwarf fruit trees. This will also allow children to learn about nurturing a garden and taking care of plants.
3. Install Pavers or Hardscaping
Another low maintenance option is to install hardscaping or pavers in the backyard. Doing this not only makes it easy for you to move equipment such as lawnmowers but you can utilize these materials for design by creating walkways, outdoor spaces, or edging. This option is not just low maintenance but also low water needs!
4. Add a Sandpit or Play Area
Sandpits and play areas can be an excellent addition as they provide children with a fun and stimulating play environment. These areas provide an excellent space for children to play safely while also keeping them off the grass. A sandpit is particularly beneficial for keeping children entertained and away from the high maintenance areas, such as flower beds or patios!
5. Install Solar Lighting
When the sun goes down, it can be challenging to keep an eye on your children while they are playing in the backyard. Installing solar lighting can provide a low maintenance and eco-friendly solution to this problem. There is no need for hard wiring to deal with, and it will give you a low electricity bill!
Conclusion
Creating a low maintenance backyard for kids is not only essential to have a safe space for them to play, but it can also save you time and effort in the long run. From the installation of playground turf to installing solar lighting, there are many ways to create the perfect low maintenance backyard that will keep your kids happy and safe. If you're considering on a playground turf in Florida, contact From The Ground Up Landscaping today for a free estimate on how to create your dream backyard where kids and you can spend more quality time!