The Most Underused Plants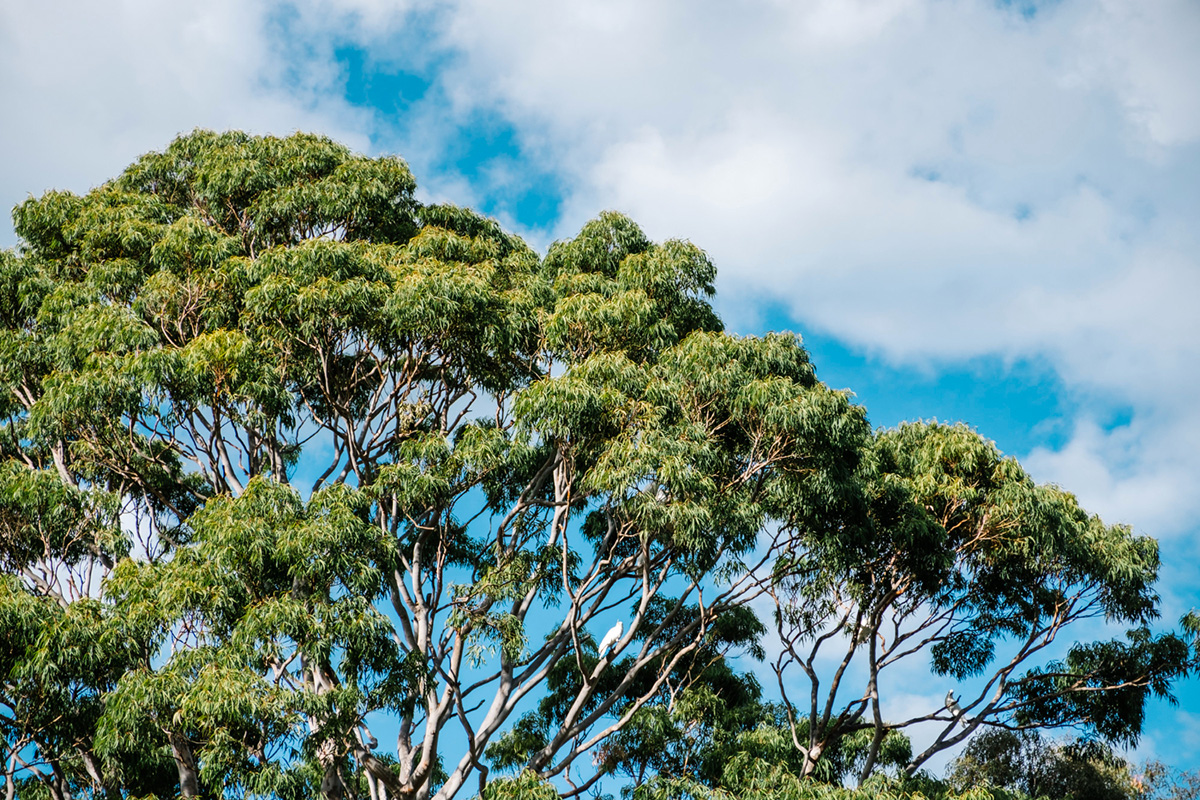 Presenting our meticulously curated list of the top 10 most underutilized plants that meet stringent criteria. These remarkable specimens thrive effortlessly in our region, requiring minimal care (a little watering is all). They possess a multitude of appealing attributes, such as captivating bark and leaves, magnificent flowers and branching patterns, and more. Embrace their exclusivity, as they are not found on every street corner, enabling you to create a truly distinctive aesthetic. Explore our handpicked selections, categorized by zone, and unlock the potential of these hidden gems.
Underutilized Plants for Zone 7-8
Chionanthus Virginicus – Fringetree
This small to medium-sized tree showcases beautiful blooms in the spring. With soft green leaves and fringe-like flowers, it earns its distinctive name. It can grow up to 20-25 feet tall at maturity.

Edgeworthia chrusanthua – Paperbush
This plant blooms when very few others do in early spring. It adds a delightful fragrance to the late winter and early spring landscape. It can be used as a small specimen tree or a focal point, growing 6-10 feet tall and wide.

Cytstisus scoparius – Scotch Broom
Known for its striking branching pattern, leaves, and blooms, this plant offers great early spring flowers and is also deer resistant. It reaches a height and width of 3 feet.

Illisium floridatum – Anise
This plant thrives not only in zones 7-8 but also in zones 9-10. With its red blooms and evergreen foliage, it adds a touch of beauty. It can be used as a large hedge, screen, or accent plant.

Abelia 'Kaleidoscope'
A stunning full-sun evergreen, this plant features variegated green and yellow foliage on red stems. It produces white flowers in spring and reaches a mature height of 2.5-3 feet tall and wide.

Corylus contorta
Harry Lauder's Walking Stick: Consider adding this unique plant to your yard for an engaging conversation piece. It is often seen in containers but may need to be transplanted to allow the plant to fill out.

Cedrus atlantica
Blue Atlas Cedar: This large evergreen tree makes a bold statement in any garden. Its steel blue foliage and striking branching pattern create a distinctive look in the winter landscape. It can grow up to 15-20 feet tall and 6-10 feet wide after 10 years.

Sarcococca ruscifolia – Sweetbox
This small evergreen shrub, reaching a height of 2.5 feet at maturity, offers fragrant flowers and is resistant to deer.

Hellebore orientalis – Coral Bells
Blooming in winter, around the same time as the Paperbush, this plant features star-shaped evergreen foliage that remains beautiful year-round. It stands at a height of about 2 feet. The pink and white blooms emerge in winter and last until after the last frost.

Viburnum x burkwoodii 'Mohawk' – Mohawk Burkwood Viburnum
This gorgeous semi-evergreen Viburnum produces fragrant white flowers in spring. It thrives in partial to full sun and grows to a height of 6-12 feet.
Explore these underused plants for Zone 9-10
Feijoa sellowiana (Pineapple Guava)
A versatile evergreen with edible flowers and tropical fruit. It grows 10-15 feet tall and features beautiful white flowers in early summer. The guava-like fruit ripens in late fall. Use it as a specimen tree or a hedge.

Illisium floridatum (Anise)
This plant also thrives in zones 7-8. It has red blooms and evergreen foliage, with a Mexican variety that offers fragrant flowers. It's a lower understory shrub, reaching 3-4 feet tall and wide.

Fastia japonica (Japanese Aralia)
An exquisite evergreen that performs well in zone 8. It showcases large star-shaped leaves and blooms in winter. Preferring shade, it grows to a mature height of 5 feet tall and wide.

Vitex Agnus Castus (Chaste Tree)
A beautiful alternative to the Crape Myrtle in zones 7-9. It displays clusters of fragrant purple flowers in summer, with attractive gray/green foliage. As a deciduous tree or large shrub, it reaches a height of 15-25 feet.

Ravenala madagascariensis (Traveler's Palm)
Although not a palm, it resembles a banana or Bird of Paradise. Suitable for zones 9B to 10, it requires full sun to part shade. Use it as a single large specimen or accent plant, giving it enough space as it grows 30 feet tall.

Bauhinia x blakeana (Hong Kong Orchid Tree)
Known for its stunning purple flowers in late fall/early winter, this semi-evergreen tree thrives in full sun. It reaches a mature height of 20-25 feet.

Chaenomeles speciosa (Flowering Quince)
A medium to large deciduous shrub that grows 3-5 feet tall. It blooms early spring and offers attractive fruit for birds. New varieties feature deep red, orange, and light pink flowers. Suitable for Zone 5-9.

Nephrolepis biserrata (Macho Fern)
Also known as the Giant Sword fern, it's a prominent feature in tropical gardens. With fronds that reach 4 feet long, it requires ample space. Partial shade and moist soil are ideal for its growth.

Brugmansia (Angel's Trumpet)
This deciduous small tree/shrub blooms with beautiful pendulous, tubular flowers in late summer and fall. Exercise caution as this plant is poisonous. Depending on the variety, it can grow from 3 to 20 feet tall and 5-8 feet wide.

Polystichum setiferum (Soft Shield Fern)
A semi-evergreen fern that grows 2-3 feet tall. Its feathery, dark green foliage adds elegance to any landscape. It can adapt to dry shade conditions once established.
Incorporate these unique plants into your landscape and become the talk of the neighborhood. These selections will add beauty and interest to your surroundings. Enjoy the pleasure of showcasing your lawn with these exceptional plants. Happy gardening! Also, if you're looking for Artificial Grass Installation in Florida, contact From The Ground Up Landscaping today for a free estimate.