Understanding the Difference Between Turf and Pet Turf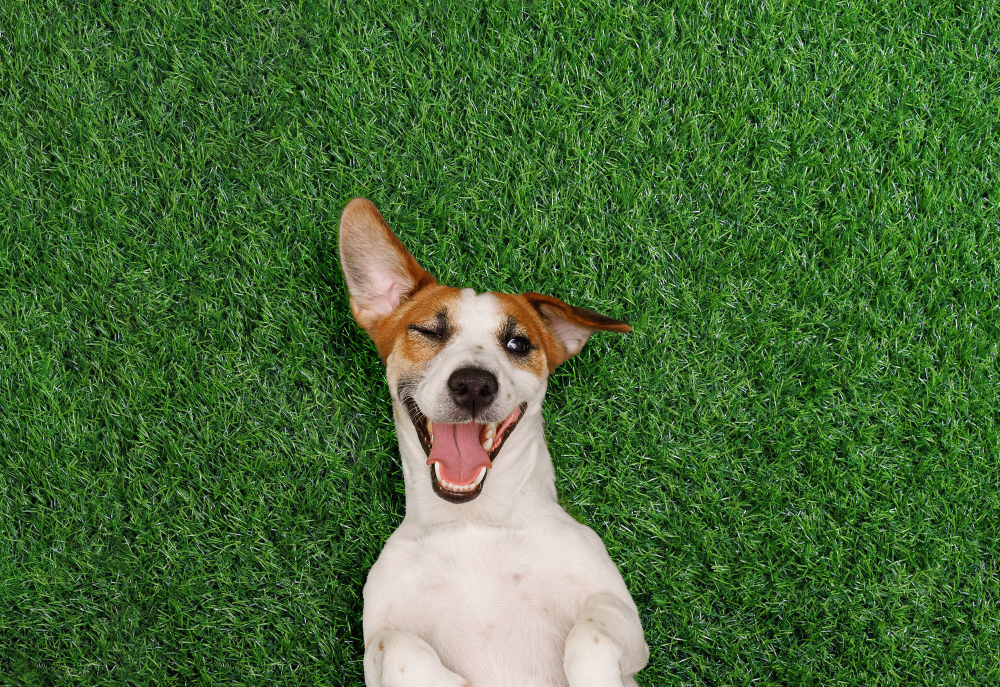 A well-manicured lawn is definitely a beautiful sight. It adds to the aesthetic appeal of our homes and gives us an enjoyable outdoor space to relax or spend time with family and pets. However, regular grass can become damaged by pets, especially dogs. This is where pet turf comes in. There are few things more resilient than a strong artificial lawn- specifically made for the wear and tear of dogs and other pets. But what exactly sets pet turf apart from regular turf? In this blog, we will highlight the essential differences, so you can make an informed choice for your landscaping needs.
1. Materials Used
The primary difference between turf and pet turf is the materials used to make them. Generally, regular turf will be manufactured with the natural grass blade but pet turf is made up of artificial fibers that can withstand extreme wear and tear. These fibers can be made from nylon, polyethylene, or polypropylene, which are extremely durable and can handle the weight and activity level of pets.
2. Drainage Capability
Pet turf has better drainage capabilities compared to the regular turf. Pet turf is designed to allow urine and other liquids to easily flow through the material and subsoil, whereas regular turf often traps them in the soil. Pet turf has a special backing layer that ensures proper drainage and helps keep the lawn odor-free. This makes pet turf the perfect option for pets that like to pee and dig holes in the lawn.
3. Durability
One of the essential features of pet turf is durability. Dogs and other pets often run, jump, and play on turf, and they can easily damage weak, ordinary turf. Pet turf is designed to withstand extreme heavy traffic and wear and tear. High-quality pet turf can last for many years and still look beautiful, even with regular pet activity.
4. Maintenance Needs
Another key difference between turf and pet turf is the maintenance needs. A regular lawn needs regular watering, mowing, and fertilizer, but the pet turf does not need it. You only need to vacuum the pet turf regularly to remove any debris such as pet hairs and leaves. Pet turf indeed takes less time and effort when it comes to maintenance, making it the most practical option for those with busy schedules.
5. Safety and Comfort
Pet turf is designed to be safe and comfortable for pets. For starters, because pet turf does not have any worries about fleas and other pests, it's a safer option for your furry friends. Additionally, pet turf is also free of other harmful chemicals that could cause allergic reactions for pets. Lastly, pet turf fibers are designed to be soft and comfortable for pets to play and rest on, making it the preferred option for pets who prefer spending most of their time outdoors.
Conclusion
As we've seen, the primary difference between turf and pet turf is the materials. Pet turf is made with stronger and more durable materials that can withstand heavy traffic and wear and tear. Additionally, pet turf's drainage capabilities are superior, making it easier to clean and water. Pet turf has all the benefits of a beautiful lawn without worrying about the damage pets can cause. If you're looking for pet turf in Florida, From The Ground Up Landscaping provides high-quality, pet-friendly synthetic turf that can add beauty to your homes and nourish your furry friends. Contact us today to schedule an appointment for a free estimate.