Why Pets Love Artificial Grass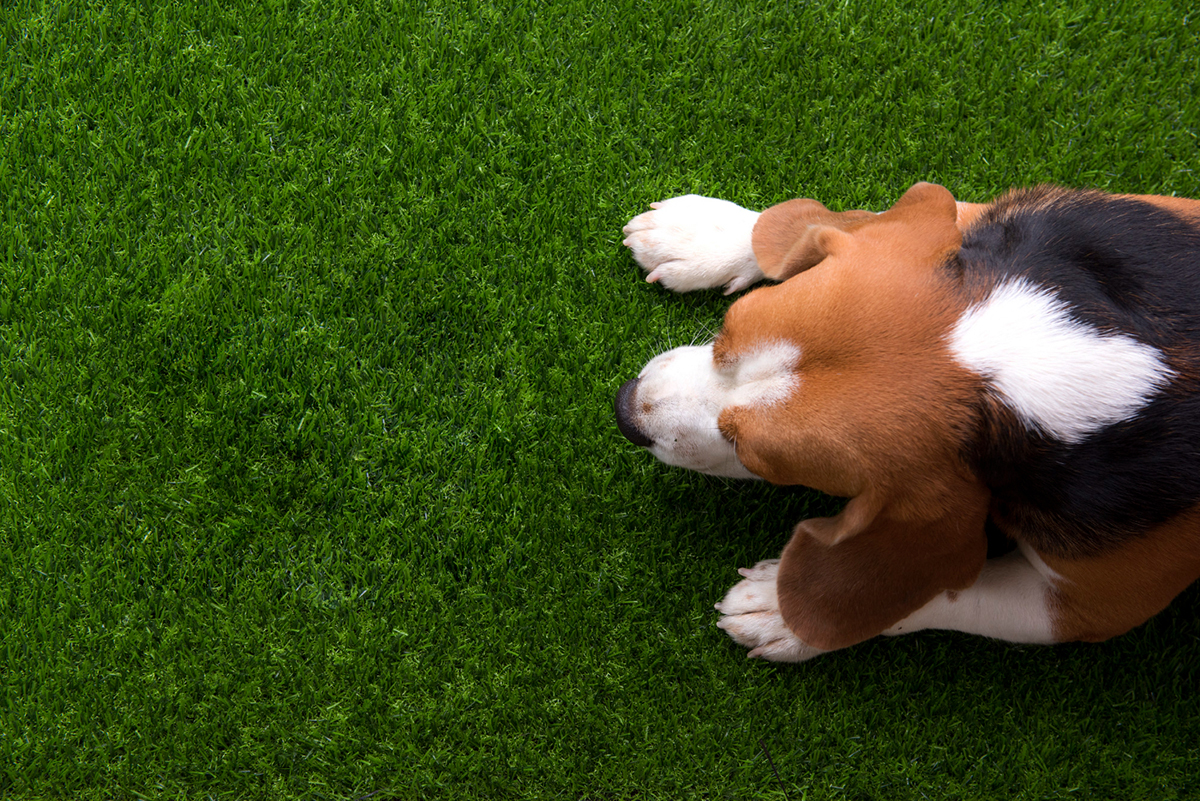 Having a pet can be one of the most rewarding experiences, however, it can also be a challenge when it comes to maintaining your backyard. Pets love to play, run around and even roll in the grass. But if you are constantly battling your pet's wear and tear, urine stains, muddy paws, or damaged turf, artificial grass may be the solution you've been looking for. In this blog post, we will explore the reasons why pets love artificial grass and why you should consider it for your furry friend.

1. Perfect for Playtime
One of the main reasons why pets love artificial turf is because it is perfect for playtime. Artificial grass is extremely durable and can withstand rough play. It is designed to withstand heavy traffic, meaning it can withstand your pet's running and playing. Moreover, it is also great for preventing injuries due to its impact-absorbing base. It is much softer than natural grass and can prevent any cuts, scrapes, and bruises your pet may encounter.
2. Easy to Clean
No one likes a dirty yard, especially not pets. As we know, pets tend to make messes wherever they go. Animal waste and urine stains are one of the biggest struggles when it comes to landscaping. Artificial grass is easy to clean and maintain, which can save a lot of hassle and avoid unpleasant odors. It is also easy to disinfect using ordinary cleaning agents and even water. Therefore, it is a great solution to keep your pet's play space clean without the hassle of constant upkeep.
3. No More Allergies
Another benefit of artificial grass is that it eliminates the exposure to allergens that can cause problems for both pets and their owners. Pets are prone to allergies such as dust, pollen, mold, and grass, which can cause respiratory problems, nasal congestion, itchy skin, and watering eyes. Artificial grass does not contain any allergens, making it safe for pets and owners alike, with no risk of allergies.
4. No Pests
Pests and insects are a real challenge when it comes to natural grass. Fleas, ticks, mites, and other insects can cause serious health problems for pets. Fortunately, artificial grass prevents pests from setting up shop in your yard. It creates a barrier between the ground and your pet's fur, preventing insects from living there, so you can keep your pet safe.
5. Convenient and Cost-Effective
Artificial grass is cost-effective and convenient. It doesn't require mowing, watering, or fertilizing. This saves both money and time in the long run. Additionally, it still looks great all year round, making it a reliable solution to keep your pet(s) happy and healthy.
Conclusion
So, there you have it. The reasons why pets love artificial grass and why you should consider it for your furry friend. If you're looking for a hassle-free, easy to maintain outdoor space for your pet, artificial grass is a great option to consider. It is often a more cost-effective and convenient option, while also bringing numerous benefits such as durability, easy cleaning, allergen-free, pest-free, and pet-friendly. From The Ground Up Landscaping can provide you with pet turf in Florida that is perfect for your furry companion. Contact us today for free estimates!