Name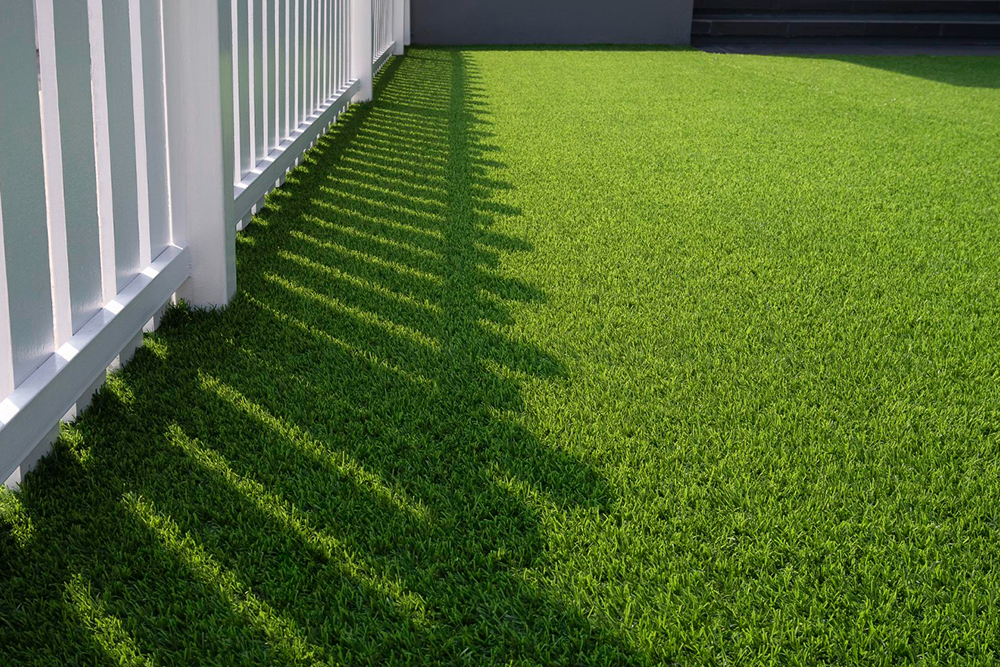 If you want to create a unique residential landscape, using artificial grass can be a great way to do so. Today, you can find synthetic turf in an extensive range of styles, colors, textures and designs. You can turn your property into a stylish oasis with the help of professional synthetic turf installers. In this post, we'll be sharing some ideas for adding stylish artificial grass designs to your home. Keep reading to learn how you can make your property more eye-catch...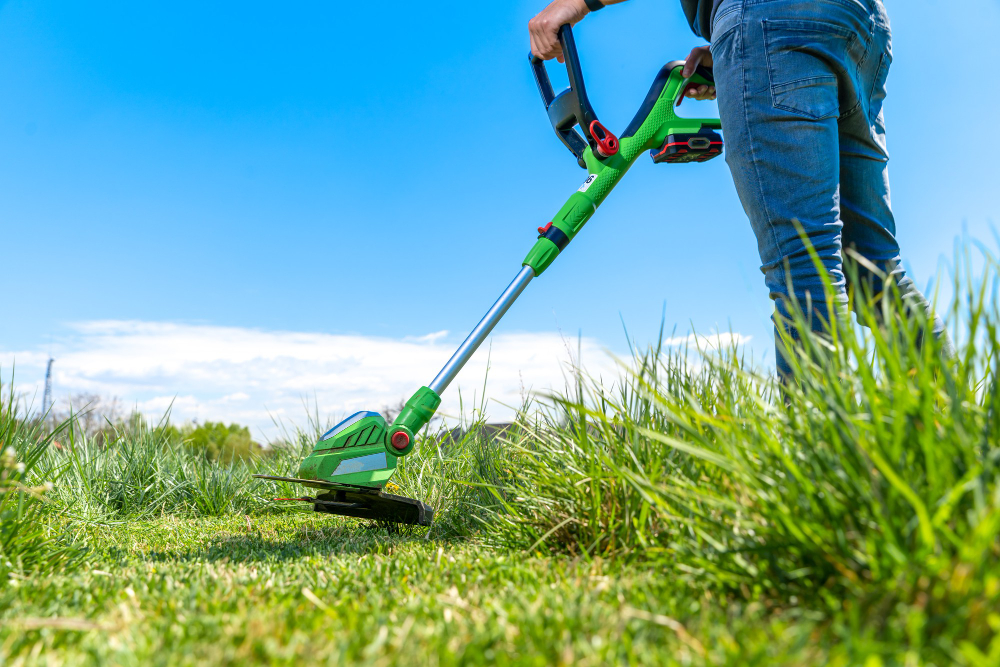 A beautiful lawn is a dream of every homeowner. It's not just about having a green patch of grass, but it's also about ensuring that your lawn is healthy and vibrant all year round. However, in our quest for the perfect lawn, we often end up making some common lawn care mistakes that can damage our lawn in the long run. In this post, we will discuss some of these common lawn care mistakes and how you can avoid them. 1. Overwatering Watering ...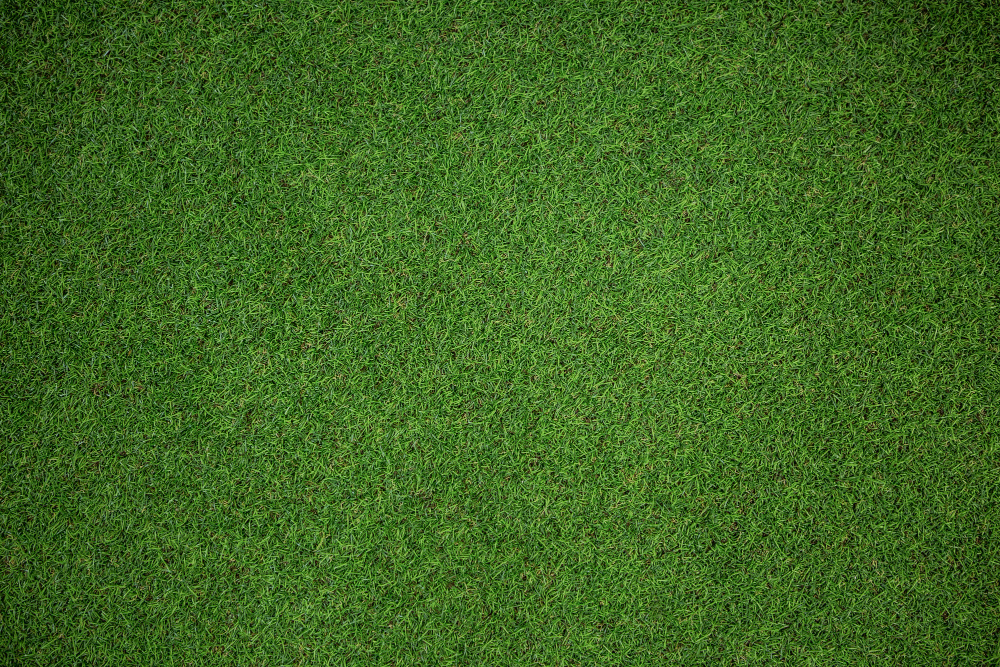 Artificial grass is a great option for those who want to have a lush lawn without worrying about the maintenance that comes with natural grass. While synthetic turf has a lot of advantages, it is not entirely maintenance-free. Therefore, in this blog post, we will give you some tips for artificial grass care and maintenance. Read on for more information! 1. Remove Debris Regularly Although synthetic grass doesn't require daily mowing or watering, it s...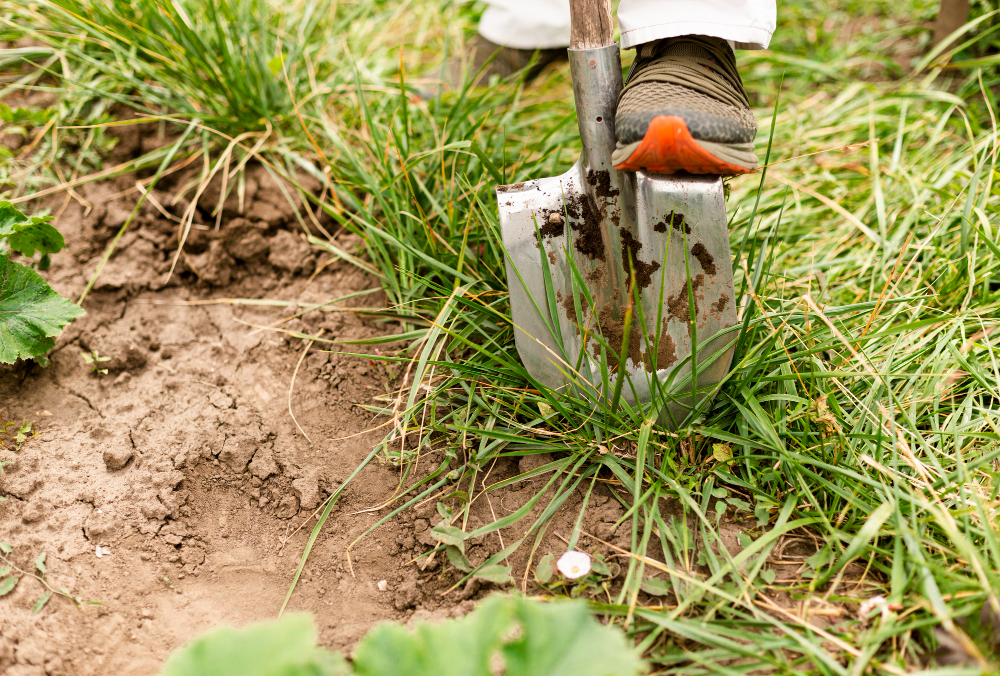 A lush green lawn is something that every homeowner dreams of. A perfect lawn adds beauty to the exterior of a house and gives a sense of pride to the owner. However, maintaining a healthy lawn is not always an easy task. At times, the grass may start to wither away or turn yellow, making it look unattractive. These signs may be an indication that your lawn needs new sod. In this blog post, we will discuss some of the signs that indicate that your lawn needs new sod, and what...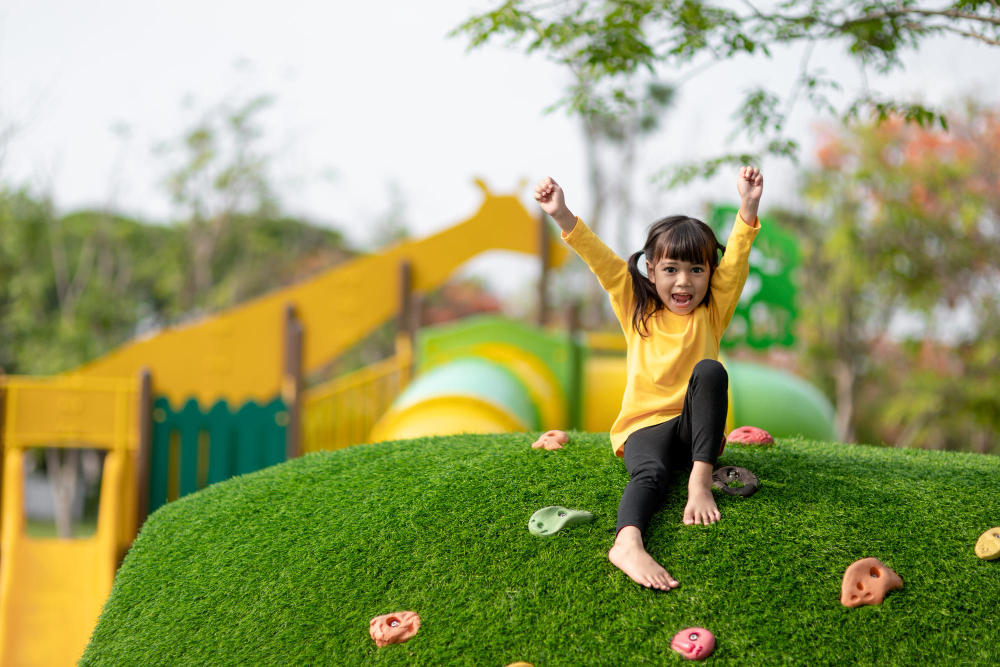 As a parent or caregiver, there is nothing more important than the safety and wellbeing of children. This is why it is always a challenge when it comes to choosing the best play area surface. Fortunately, artificial turf has become an increasingly popular choice for preschools and daycares. Playground turf nowadays is carefully designed and created to provide a safe and comfortable surface for children to play on. In this blog post, we will explore why artificial turf is perf...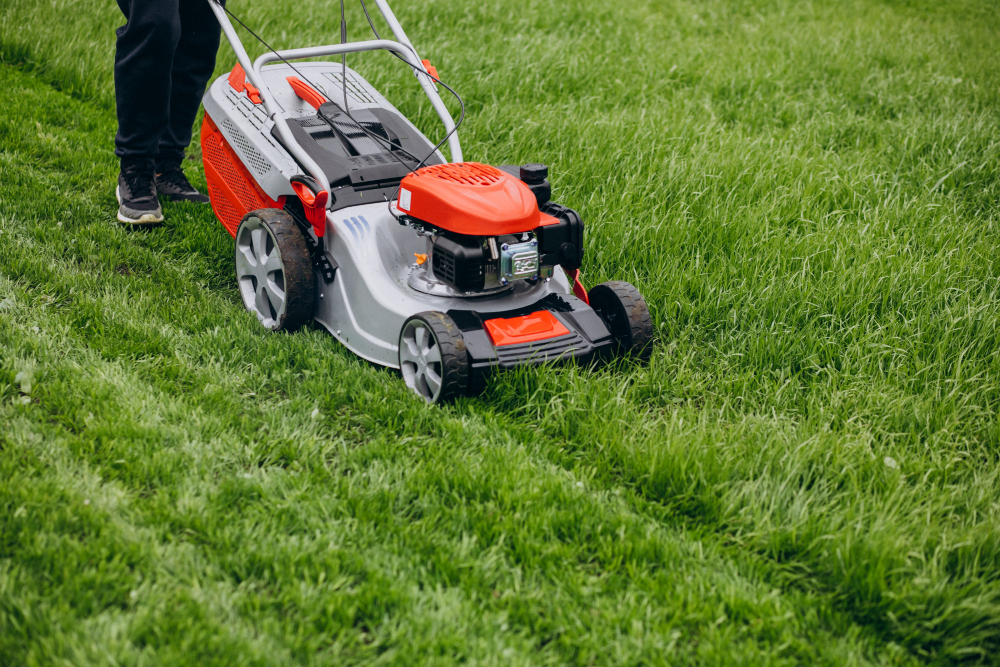 Summer is the time of the year when your lawn needs all the attention it can get. It is during this period that good mowing practices are essential in maintaining a healthy and appealing lawn. Like a professional, your lawn should always look neat and well-manicured. However, achieving a professional look is not always easy, especially without the right skills. If you want to learn how to mow your lawn like a pro, you've come to the right place. In this blog post, we will...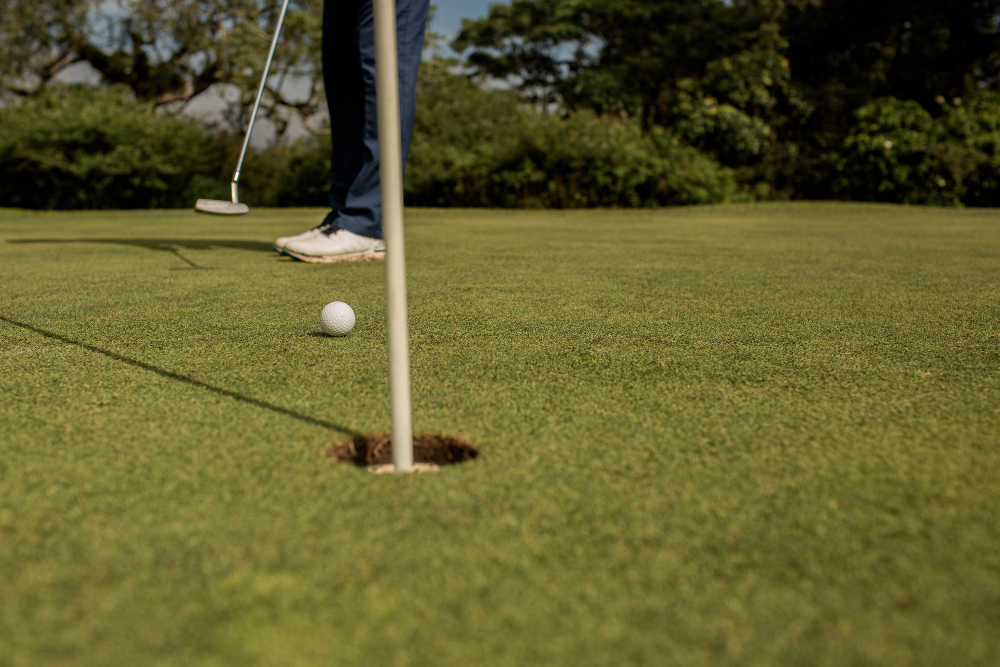 A backyard putting green is a dream come true for golf enthusiasts. It doesn't matter whether you're an amateur or a professional player; having your own putting green brings with it several benefits. In addition to practicing your swing, a backyard putting green can enhance the beauty of your outdoor space and increase the value of your property. In this blog post, we'll discuss some of the benefits of having a backyard putting green. ...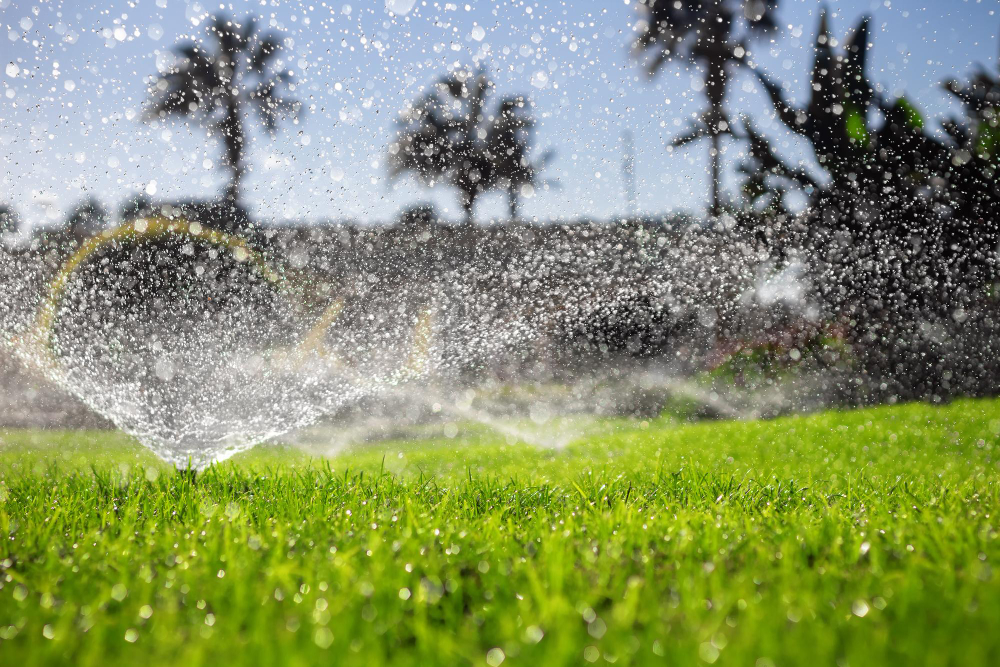 If you've decided to lay sod in your yard, congratulations! A lush green lawn is such a wonderful addition to any property. However, if you don't already have a sprinkler system in place, you may be wondering if it's necessary to install one before laying sod. In this post, we'll explore the benefits of installing a sprinkler system before sod installation and answer some common questions you may have. If you're looking for professional sod installation in...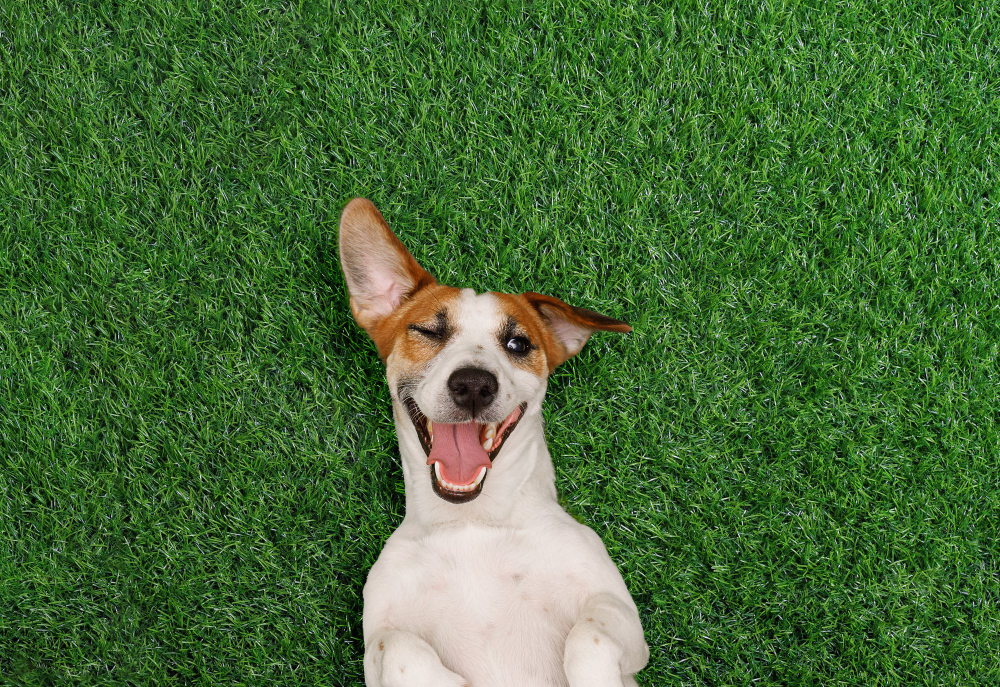 As pet owners, we always want the best for our furry friends, especially when it comes to their safety and well-being. One of the best ways we can ensure that is by choosing the right turf for our pets to play and potty on. With the rise of artificial grass, pet owners are starting to switch from natural grass to synthetic grass that is pet-friendly. In this blog, we will discuss the benefits of pet-friendly artificial grass and what makes it safe for our furry companions....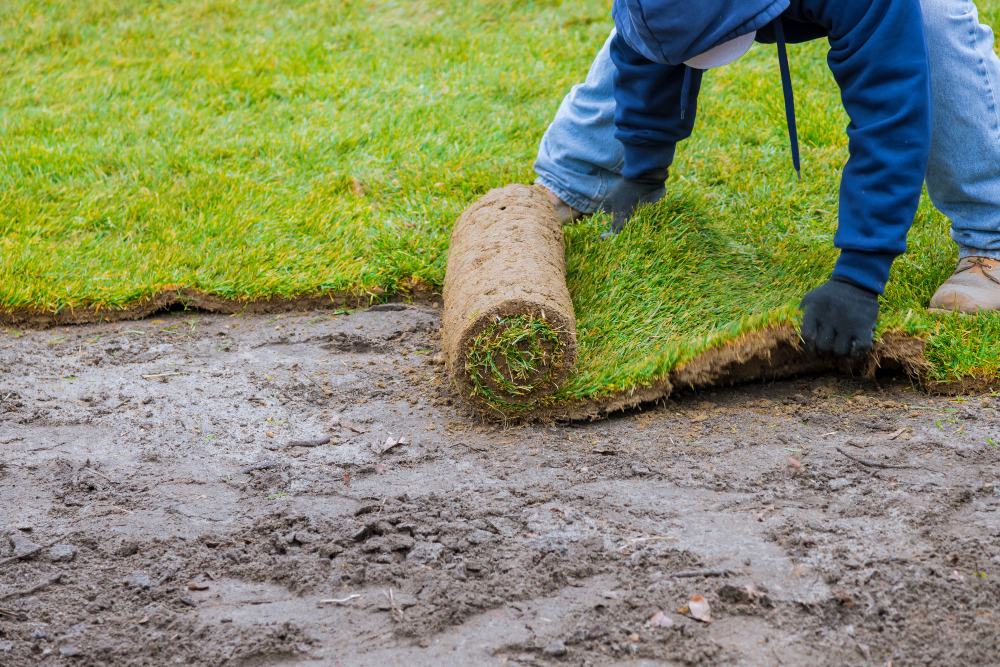 When it comes to achieving a lush, green lawn, one of the best options is installing sod. Sod is an excellent alternative to seeding, as it is more convenient and provides instant results. However, it's essential to follow the proper installation process to ensure that your new lawn thrives and remains healthy for years to come. In this blog post, we'll share some tips for successful sod installation. 1. Choose the Right Time for Inst...